100 dpi
1st , 2nd And 3rd Prizes To Be Given To The Regional Winners Of The All India Painting And Essay Writing Competition 'My Living ICON' At An Awards Function In Thrissur on Saturday, March 15th, 6 pm, at Kerala Sahitya Akademi, Vyloppilly Hall, Thrissur. The Indian National Trust for Art and Cultural Heritage (INTACH), the biggest membership organisation dedicated to the protection and preservation of India's composite cultural heritage and with more than 140 regional chapters all over the country, has conducted an All India Painting and Essay Writing Competition -- 'My Living ICON' for class 6 to class 9 students.
The students were supposed to either write about or make a painting or poster of -- a living 'ICON' of their city or region from the field of crafts, performing arts, literature, or as person who has contributed to the history of their city.
The regional On-The-Spot Competition of INTACH Thrissur Chapter was held on February 23, 2014 at Vivekodayam Boys Higher Secondary School, Thrissur.
The First Prize in the category 'painting' was awarded to Arjun Panicker, class 7 student of Kailasanadha Vidhya Nikethan, featuring writer and social activist Sarah Joseph.
The First prize in the category 'Essay writing' was awarded to Krishna H. Menon, class 9 student of Kendriya Vidyalaya, featuring Founder-Principal-Director of the Hari Sri Vidya Nidhi School, Thrissur and chairperson of the THALAM Cultural Trust, Nalini Chandran.
The Awards Function with eminent writer Vaisakhan as chief guest was held on Saturday, March 15th, at Sahitya Akademi, 6 pm.


The Banner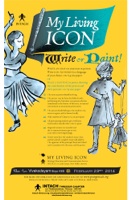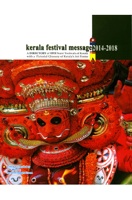 Memento | Poster | 'Kerala Festival Message 2014-2018' - Gift for winners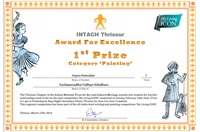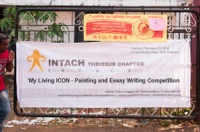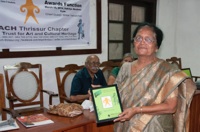 1st Prize Certificate | Banner 'Competition' | Presenting Memento to Principal of Participating School
Click to Enlarge